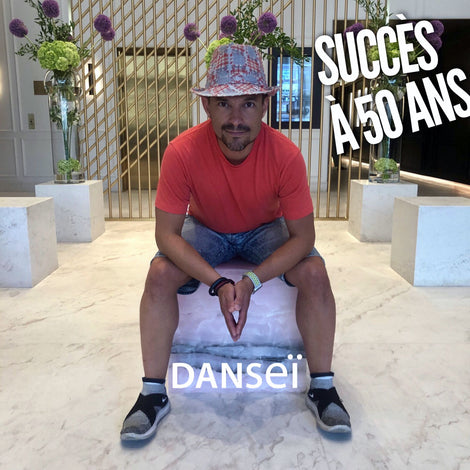 French canadian designer
Daniel Thibeault worked as a graphic design consultant at Henry Birks & Sons from 1994 to 1997. There he met Marion Cameron, designer and director of the creation studio. In this position, he participated in various projects, including the concept of the 1997 Formula 1 Canada Grand Prix trophy.

Mrs. Odile Civitello was another connection that brought him closer to jewelry. Gemologist and teacher, she invited Daniel to join his studies. There he not only learned the trade, but also assimilated his passion for gemology and his travels in Asia.

After returning from his first trip to China in 2001, he was eager to take on new challenges. In 2003 - 2008, this challenge took the form of ZHUBAO, a brand of jewelry for women.

In November 2008, Daniel traveled to Japan. He visited the Tokyo Bay Maritime Science Museum. There was a whole section on rope knots. He vividly remembers thinking to himself: "It would be nice to make men's jewelry with knots".

Years have passed, since 2006 Daniel worked as a sales consultant for various jewelers and artists in Quebec.

Fall 2015 came, during a dinner in Ottawa. His fellow jeweler Jacques Bastien, one of the four at the table, said: "Hey Dan, why are you still working for the others? You yourself are an artist, you should create jewelry! " The other two colleagues, Sonia Ferland (Bijoux Osmose) and her partner Carole Gauvin added: "Dan, absolutely. We don't have men's jewelry in our Alliage Gallery-Boutique in Quebec, please make us a collection! " In short, this is how DANseï was born. DANseï means "men" in Japanese.
Handyman
Self-employed worker wearing all the hats of a self-respecting entrepreneur. Daniel participates in all stages. Research and development, purchase of components, braiding, assembly, photography, graphic design, marketing, sales ....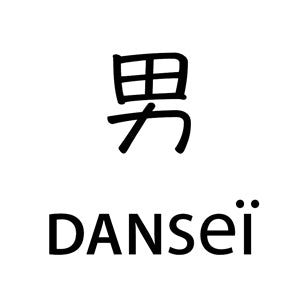 What do they say?

« I often notice that there is not much choice for men, when it comes to jewelry. Or, rather, not much stylish, affordable pieces that don't look like rock sculls and crosses. Today we are meeting a jeweler who is working on that issue, Daniel Thibeault with his brand for DANSEÏ »
Olga Leclair
- Blog Loft Bijoux

« J'adore! Pratique, actuel et attrayant pour l'œil! »
Jean-François Lavoie
- Designer d'intérieur

« Mon fils adore »

« Je suis totalement fan »